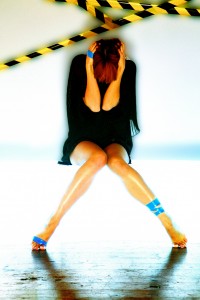 Uno spazio, in via Orcagna a Milano, completamente ad ingresso libero, che propone ogni settimana spettacoli con parole, musica e danza e concerti. Lo Spazio Teatro No'hma Teresa Pomodoro, diretto artisticamente da Charlie Owens e gestito da Livia Pomodoro,  presidente del Tribunale di Milano e sorella di Teresa, non ha eguali in Italia.
No'hma è un luogo aperto alla cultura dell'umano, solidale ed etico, che utilizza risorse e sponsorizzazioni per fare dono al pubblico di ingressi liberi e gratuiti nella convinzione di svolgere un'azione sociale nel nome della cultura.
La stagione 2012/2013, dedicata a La parola e il suo doppio, si è aperta con il Premio internazionale Teresa Pomodoro dedicato al Teatro dell'Inclusione, giunto alla sua quarta edizione (la giuria, presieduta da Livia Pomodoro, è composta da nomi eccellenti come Eugenio Barba, Lev Dodin,  Jonathan  Mills,  Luca  Ronconi,  Lluís  Pasqual  e  Frédéric Flamand): lo spettacolo vincitore, diretto dalla regista brasiliana Carina Casuscelli e recitato in quattro lingue (portoghese, spagnolo e le lingue andine Quechua e Aymara), ha visto in scena attori professionisti, musicisti e immigrati andini per raccontare, con una visione contemporanea, la storia di un popolo antichissimo, tra cultura originaria e riti sciamanici, discriminazioni e profonda bellezza, mischiando culture, identità e radici attraverso la musica tradizionale, il canto, il ballo e il teatro.
Anche la nuova stagione offre un'occasione di confronto con la città di Milano, con il ciclo Milano a confronto con quattro città nella storia. Quattro città si alternano sul palcoscenico – Birmingham – Alabama, Marrakech, Santiago del Cile, Kingston – tutte, città crocevia di storia e incontro di etnie e di diversità che costruiscono umanità.
Si confermano anche per questa stagione gli appuntamenti del ciclo Ritratti d'autore,  caratterizzato da un primo piano dei ∫ del nostro tempo.
Uno Spazio dedicato alla contemporaneità, per raccontare chi siamo in un periodo in cui tutto sembra confuso, precario, difficile.
*Spazio Teatro No'hma è una fondazione, fondata da Teresa Pomodoro e ora diretta da Livia Pomodoro, presidente del Tribunale di Milano
One night at the theater, for free
Teatro No'hma uses resources and sponsorships in order to allow audiences to get in for free. In Italy this represents a revolution link
Teatro No'hma is located in Milan. The entrance is completely free of charge. The weekly schedule is a rich sequence of theater, music, dance and gigs.
Charlie Owens is the artistic director of the venue, while the manager is Livia Pomodoro. She got the position once her sister, Teresa, the founder of the theater passed away. Livia Pomodoro is also the Chief of Milan Court of Justice.
No'hma is a place devoted to culture, based on principles of solidarity and ethics. The key characteristic is the fact that all the resources gained through sponsorships and donations are used to offer the audiences free entry to the venue. We do this in virtue of a deep belief in the social value of culture.
The upcoming season is focused on two concepts: The word and its double copy. The opening was the 4th edition of the Teresa Pomodoro International Award, dedicated to the idea of theater as a form of inclusion. The panel of judges (with well known names such as Eugenio Barba, Lev Dodin, Jonathan Mills, Luca Ronconi, Lluís Pasqual e Frédéric Flamand) preferred the work of a Brasilian director, Carina Casuscelli. She created a play where professional actors, musicians and Andean migrants act in four languages (Portuguese, Spanish and two Andean languages, Quechua and Aymara). The result was a contemporary vision of an ancient population, merging culture of the origins, shamanic rituals, discrimination and deep beauty.
Once again, in the scheduling of the theater there is a particular kind of production. It is the cycle Confronting Milano with four cities in the History. Four cities, such as Birmingham – Alabama, Marrakech, Santiago del Cile and Kingston are showed on the stage, highlighting their role as crossroads of stories, ethnicities and diversities. The purpose is to build a new sense of humanity and to insert the Italian city of Milano in this framework.
To sum up, we can define No'hma Theater as a space focused on contemporary society, where audiences can be challenged by the attempt of telling the complexity of what is around them and looks so confusing, precarious and tough. Everything is for free, in order to give the citizens of Milan the chance to enjoy this precious experience.